Get lost in the highest peaks and mountains, fascinating rivers, challenging terrains and other natural marvels, with no doubt, Nepal has become a paradigm of adventure sports in the world. Be it on the east, west, north or south, Nepal is full of places that have the power to excite and dazzle you with every form and plans! Whether you are a traveler, beginner or just adventure lover, Nepal can NEVER make you disappointed.
So, if you are a thrill seeker and in search of the best adventure activities that you can try out at Nepal, then this editorial is specially written for you! So, this time Himalaya Hub have come up with Great Adventurous Things to do in Nepal that offer the desired adrenaline kicks to the adventure junkies.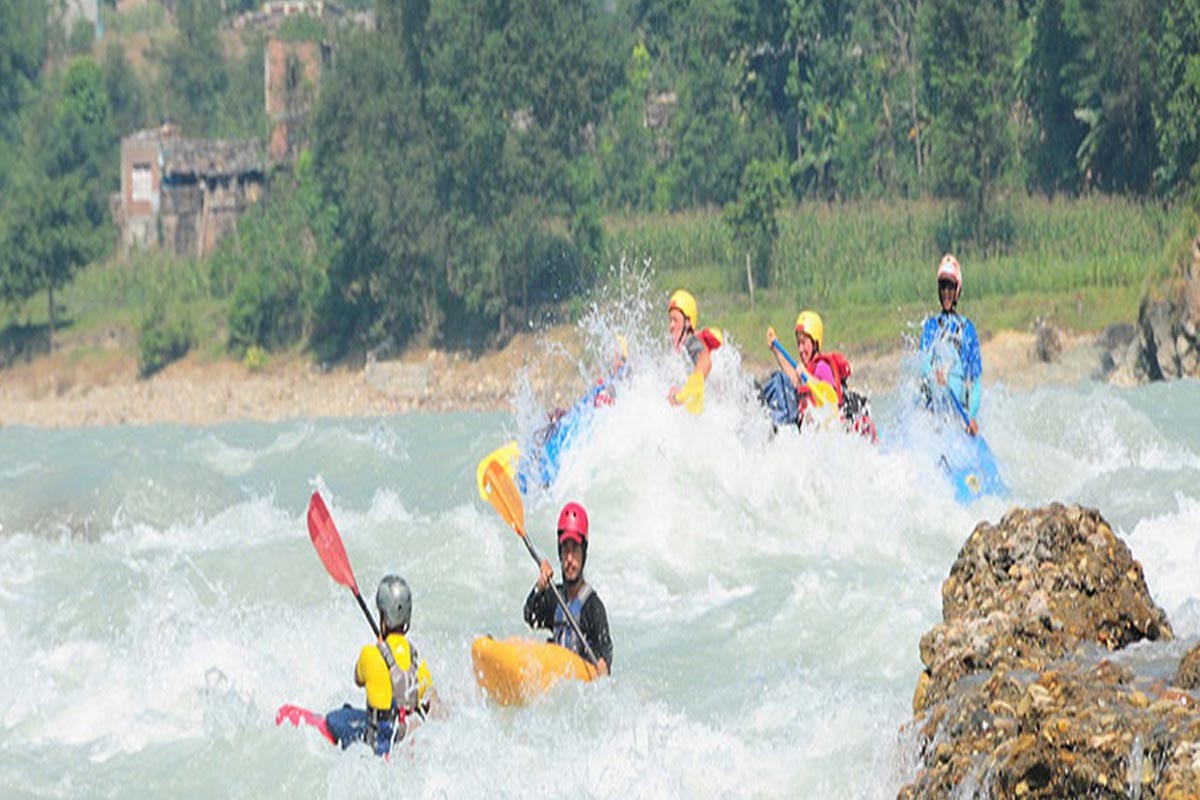 Carve out the fear in you and challenge the white waters of Nepal. River Rafting adventure is very interesting and popular in Nepal. Among 1000 rivers, 13 rivers are very much popular for rafting in Nepal. Feel the thrill of steer the enthusiastic the rapids and curate some of the spine-chilling adventurous moments of your life. Bhote Koshi, Trishuli, Sun Koshi, Seti, Kali Gandaki, are the rivers for you to explore, especially for rafting adventures in Nepal. Whether you are a beginner or a pro, Nepal is definitely the place to come for your river rafting.
[Challenge yourself with River Rafting in Nepal]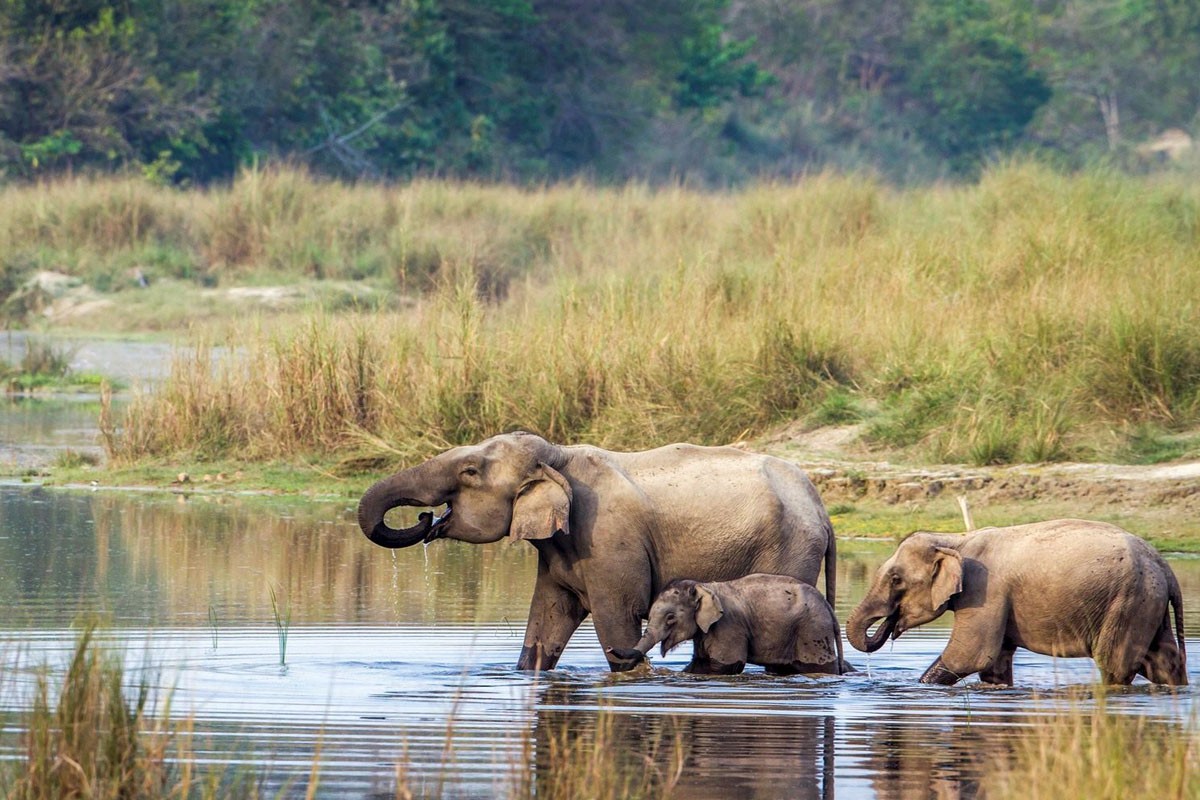 If you are talking about adventure, then you cannot leave the jungle behind. A Jungle safari on the back of an elephant is arguably the most adventurous and thrilling thing you can possibly do. Jungle Safari in Nepal holds some of the rarest wildlife in the world. Bardia and Chitwan are the best place in Nepal to relax and enjoy the tropical climate and greenery where it protects the rare and unique wildlife and plants. Spotting Bengal tigers, a one-horned Rhino, leopards and other exotic animals not restricted by the bars of the zoo is definitely a thrilling experience, the ride itself is memorable as well.
[Most trending adventure activities to do in Nepal.]
Zip Flyer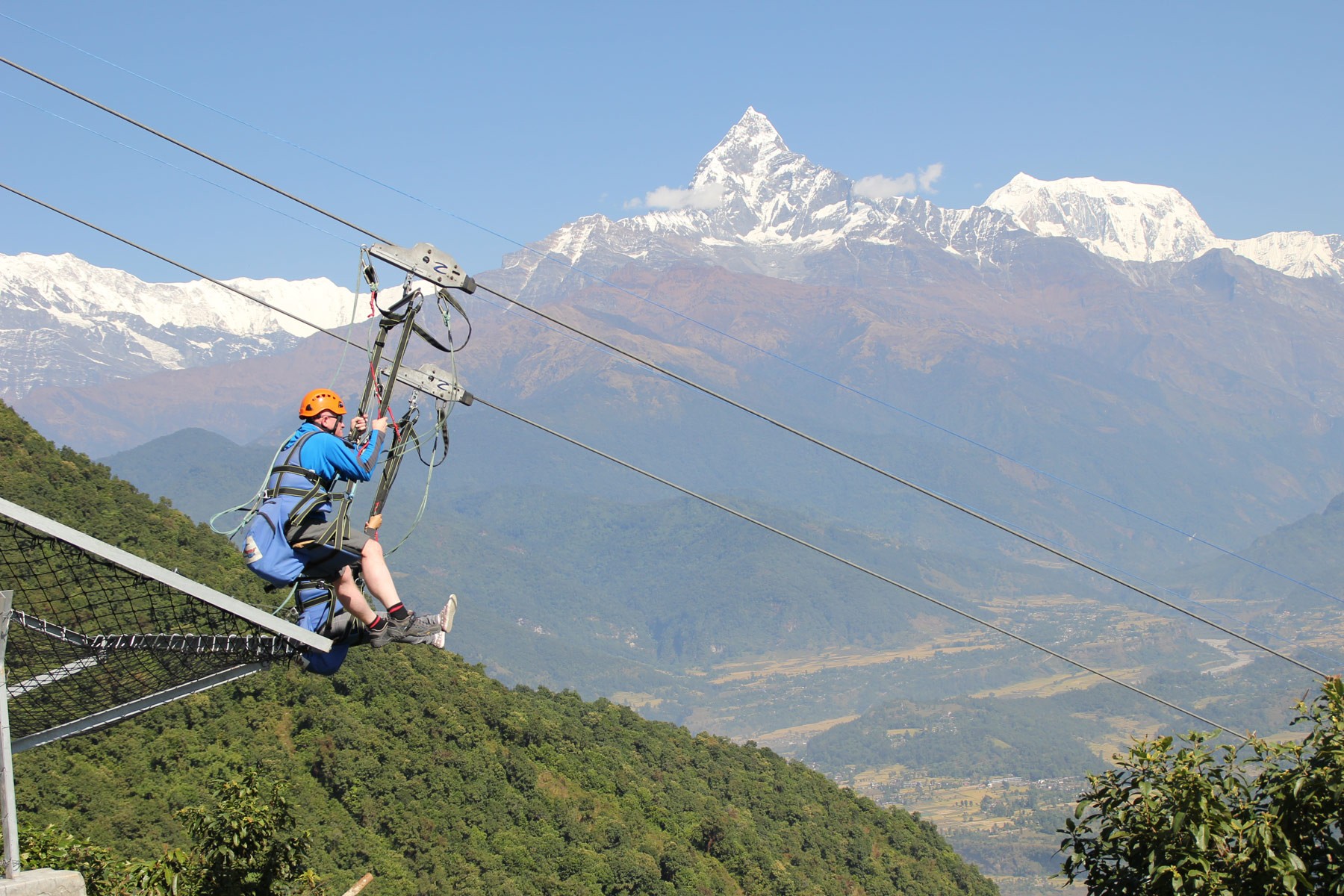 See the City Pokhara from another vantage point – from high up above! Blood pumping ride that leaves you completely thrilled in the end. Starts from Sarangkot at an elevation of 1625m and ends at Hemija at 960m is the longest and most exciting zip flyer. It offers the spectacular aerial view of Annapurna range, Dhaulagiri, Fishtail, Lamjung Himal and the panoramic view of the entire Pokhara valley as you glide over the landscape at breathtaking speeds.
Enjoy the fantastic view of elephants and one-horned rhino that can make your day in Chitwan National Park. This Chitwan National Park in Chitwan is the among the best adventure spaces that you can explore any day of the year without second thoughts. You can also do activities like visiting Elephant Breeding Center, Sunset Viewing, Night Stay at the jungle tower, Bird Watching, viewing rhinos, crocodile & birds, Elephant Bath and many more.
The main highlight of Chitwan Jungle Safari is Elephant Back Safari and observe the wildlife at close range. This experience of witnessing the animals in the wild is truly an exciting and wild experience.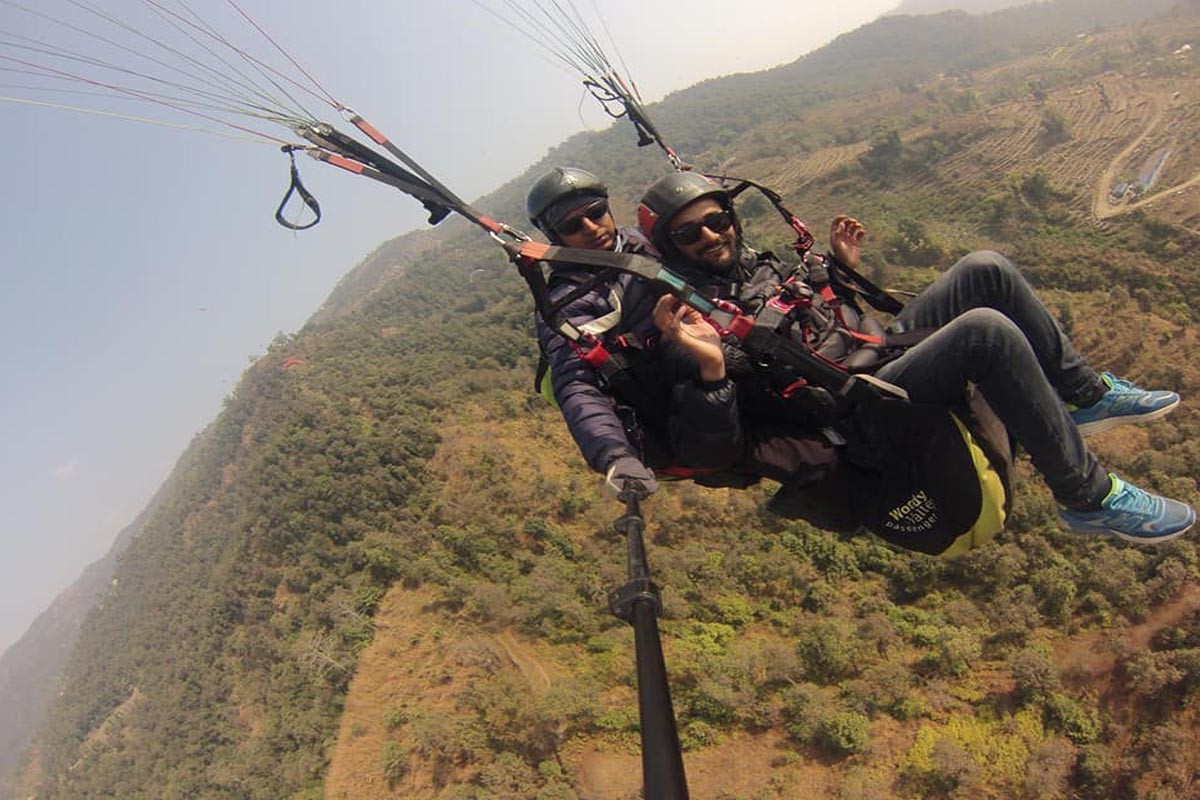 Have you ever want to fly like a bird and see the beautiful view of Pokhara from the sky without sitting inside the plane? Well, if the answer is yes, then the paragliding at Pokhara is the way that can give wings to your wishes. Her you can be fearless and do acrobatics and get the best out of the trip to Nepal.
[Pokhara, Sarangkot is a world-class paragliding sport in Nepal.]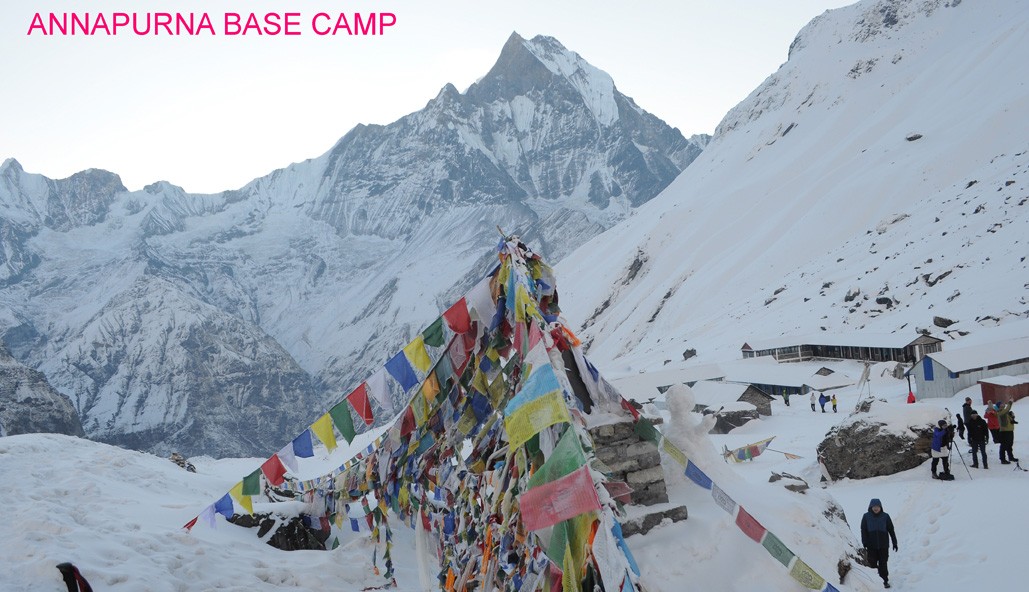 Being one of the most diverse countries in the world, Nepal is inspiring, overwhelming, and mesmerizing all at the same time. If you know that you are an adventure lover and want to explore the places that you never find being in your cities. Then Nepal is a country where you can see Spectacular topography, world highest Mountain Mount Everest (8,848 m), higher elevation; frozen valleys, deep gorges, and calm lakes. Among 14 mountains above 8000 meters, Nepal is home for 8 of them, so you'll be treated with great views of snow-capped mountains.
If you want to challenge yourself, try the following list which takes you to the rocky tracks and high altitudes.
The advice, you must keep in mind while going for this trek is that you must carry a map, professional trekker; and lots of courage because it is beautiful, and people says that beauty is always dangerous!
It is a thrill and most fun activity that can do without fearing about your life! Bunjee Jumping is considered as courage under fire. Yes, it looks scary and you might think that you are going to lose your life, but if you are not ready to try out the adventure, then life can never give you the best. Picture yourself jumping from the height of 100 to 600 feet and quiver up and down. Yes, Bungee jumping in Nepal is thrilling and fun to try at least once in life! It is not for those who are easily frightened, it requires a real courage and passion.
If you are looking for a thrill ride and adventure days, then bike Trip to Mustang is a must have. Nepal motorcycle road trip in 2011, the first Nepal motorbike tour to Mustang and Muktinath in October 2012 was a huge success. So If you think that we are just talking about boys here, then let us tell you that there are many women that are coming up for this adventure journey to get the hell fun out of them! So, why you are not stepping in? Come and get the speed here!
With the eight highest peaks in the world, Nepal has become the world-famous country for the expedition. It's not the matter of surprise that Nepal is the favorite destination for mountaineers in the world. Nepal is blessed with the highest peak in the world Mt. Everest (8848 m); similarly, Kangchenjunga 8586 m (28169 ft), Dhaulagiri 8167 m (26794 ft), Manaslu I 8156 m (26758 ft), Lhotse 8501 m (27920 ft), Makalu I 8462 m (27765 ft), Cho Oyu 8201 m (26906 ft), Annapurna I 8091m (26545 ft) and many more.
Among the total peaks, some Himalayan mountains are open for climbing. Nepal has attracted hundreds of thousands of visitors from all over the world. Do some research take a trip with the experienced and professional guide. Here, we have listed some of the famous Himalayan mountains open for the expedition:
So what are you waiting for? If you are all set for an adventure trip, then choose the best for you from the list and book now! They are all indeed an adventure travel.