The Everest region is itself the most popular trekking trail in Nepal and one of the most exhilarating trekking trails among ten most popular trekking trails in the world and it has been enlisted in the number six as it holds an epic fascination for people of all ages and nationalities. The first preference is certainly always given to trekking in Everest region by the majority of trekkers from around the globe as it encompasses the holistic experience of Everest region and the trekking in Everest is once in a lifetime experience. This is the same legendary trail used by Tenzing Norgay Sherpa and Edmund Hiullary to triumph over the top of the world, Mt. Everest.

Everest Region presents you all amateur travelers the stunning glimpse of beautiful mountains such as Mt Everest, the top of the world (8848m.), Shishapangma (8035m.), Gosainthan (8013m.), Chooyu (8201m.), Lhotse (8516m.), Makalu (843m.), Mera Peak (6476m.), Island Peak (6189m.), Nuptse Peak (7,855m.), Amadablam (6812m) Trekking in Everest region further offers an epic opportunity to glimpse into the lives of Sherpas and their unique culture. Moreover, Everest region trekking lets you a great chance to know varieties of flora and faunas in Sagarmatha National Park which has been enlisted in World Heritage sites by UNESCO.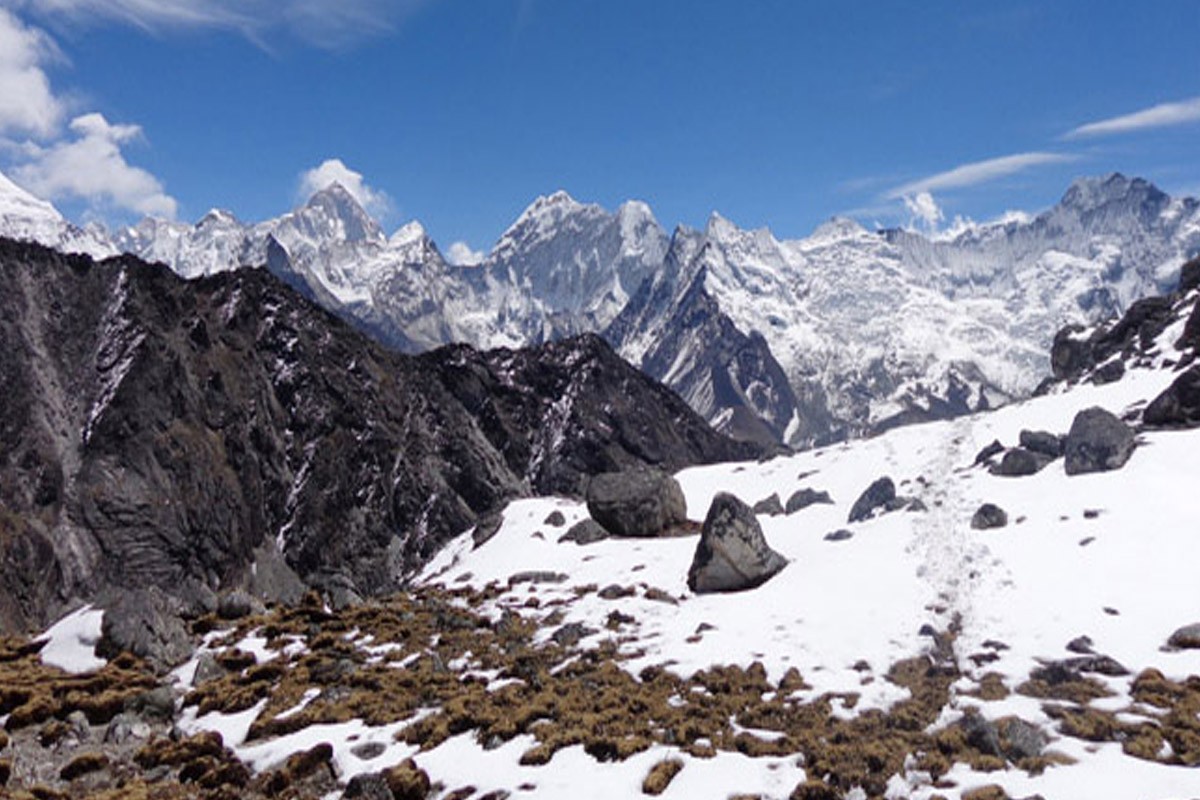 2. EBC Via Chola Pass & Gokyo Valley Trek
3. Jiri to Everest Base Camp Trek
6. Evrest Panorama Trek / Everest View Trek
Everest Base Camp Trek, undoubtedly, is one of the best trekking sites in the world. If you are seeking to experience the real trekking, you should make Everest Base your destination. Trekking to Everest Base Camp surely satisfies the desire of travelers seeking adventures. In Everest Base Camp Trek, you will know the real meaning of life and understand what nature is. When you view the cold mountains so close to you, even your whole body freezes, one thing that melts is your heart. You will get shiver when you reach close to the world's highest peak, Mt. Everest. So, if you are some adventurous seeker and nature lover, then Everest Base Camp Trek is your cup of tea.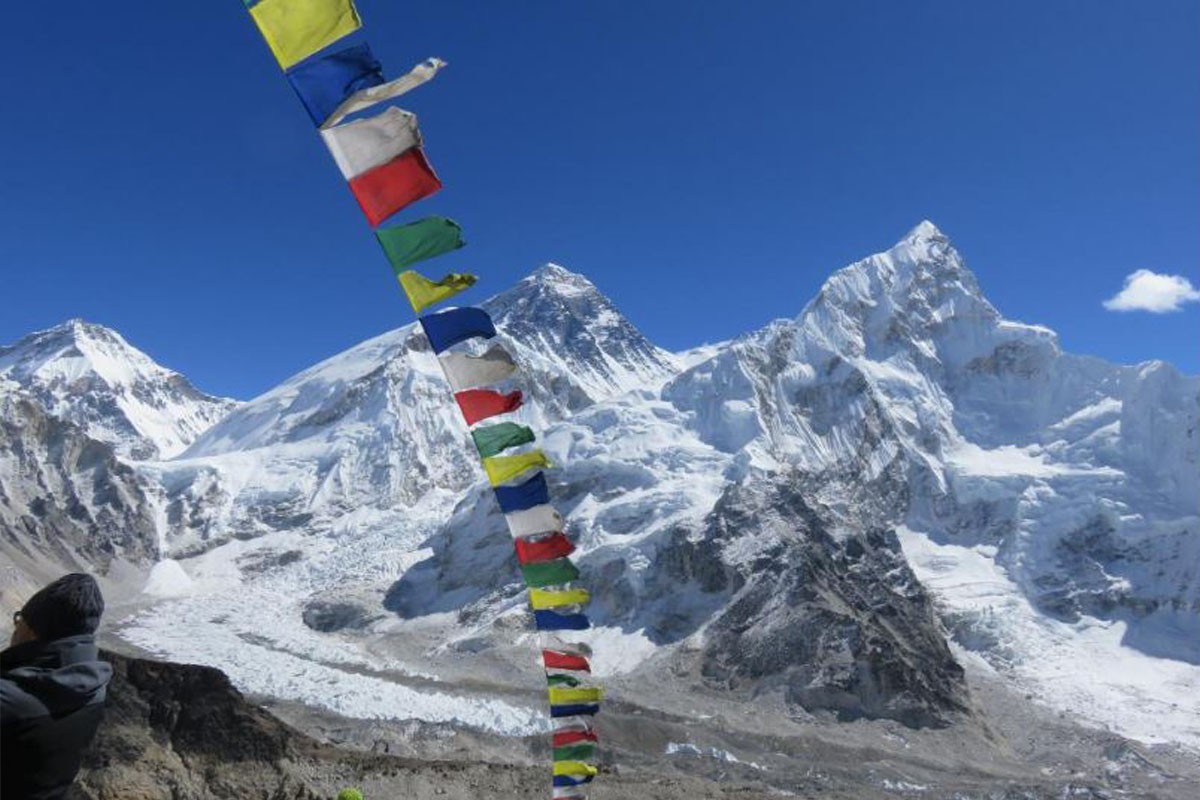 EBC via Chola Pass and Gokyo Valley trek is an adventurous trek. These place are regarded as the home land of Sherpa people. This place lies towards northeastern Nepal. Chola is a summit located 5420 m above the sea level. It is in between the Dzongla village in the east and Thagnak in west. People get a chance to wet in Buddisht culture and see the beautiness of Mt. Everest so closely. Exploring Gokyo Valley through almost all of the high valleys of Khumbu region will turn out to be an unbelievable trekking.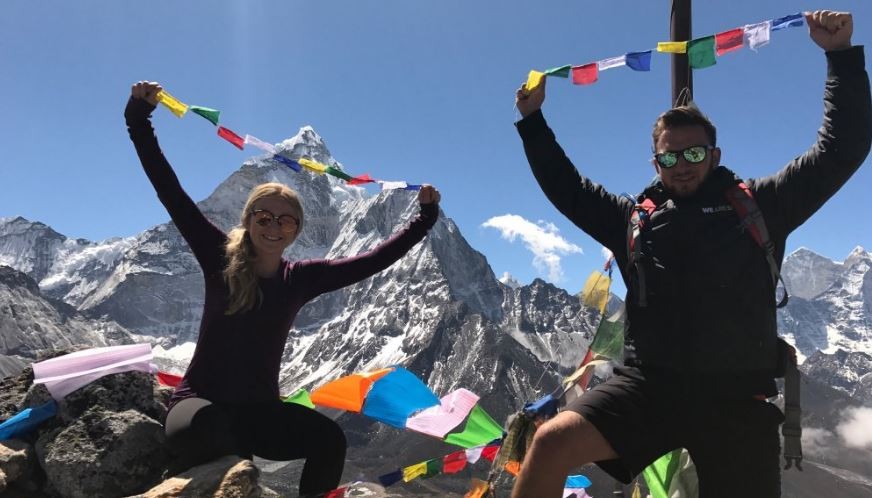 Jiri to Everest Base Camp trek is one of the famous trekking routes in the world. If you want to follow the footsteps of great mountaineers Tenzing Norgay Sherpa and Edmund Hillary, then you should trek to Everest Base Camp. If you want to know what the real trekking is, then involve yourself in this amazing trekking.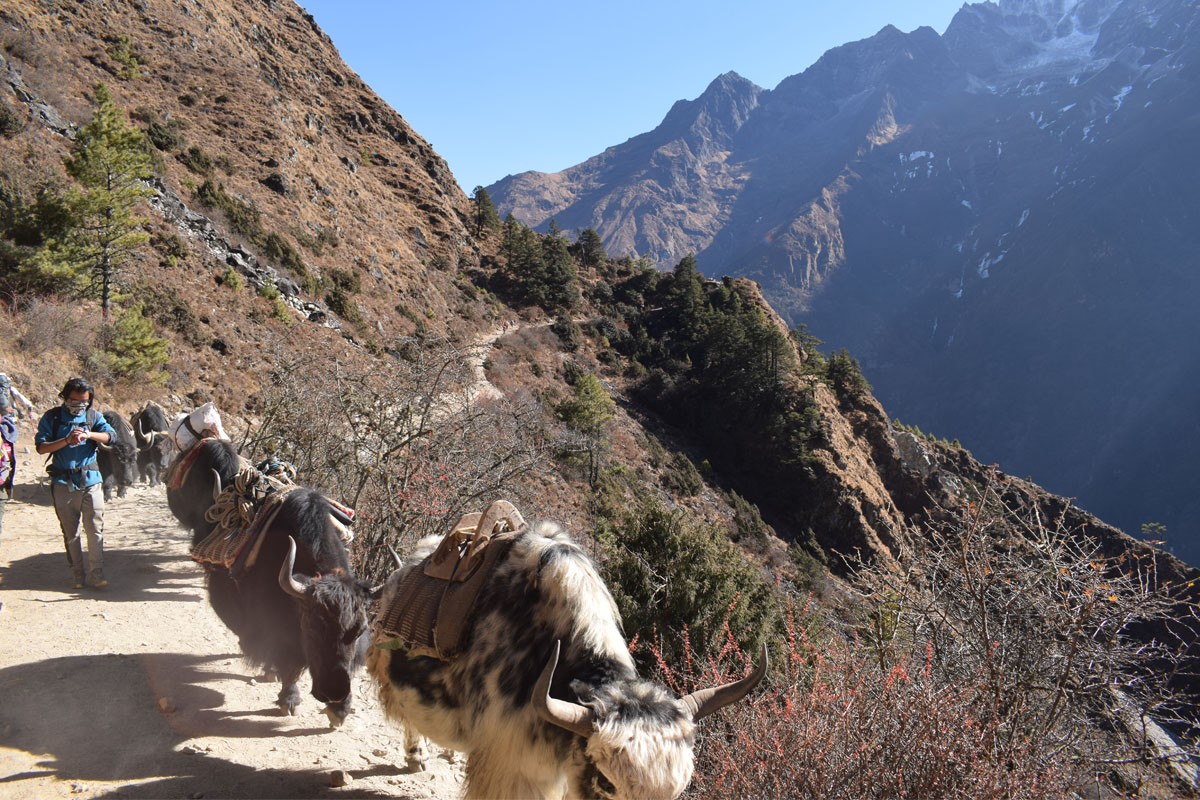 Gokyo Valley Trek is an ideal package for the people who loves to wonder around natural beauties. Gokyo Valley Trek is one of the best trekking in Nepal with hypnotizing natural scenes along with the magnificient view of the largest glacier in the himalayas, Ngozumpa Glacier and the world's highest peak, Mt. Everest. Anybody in this trip will fall in love with the nature in there and adventure. This Gokyo Valley Trek takes you to Gokyo Valley starting from UNESCO world heritage sites like Swyambhunath (Monkey Temple), Pashupatinath Temple, Patan Durbar Square and so on in Kathmandu through Lukla, Namche Bazaar, Dole, Machherma, Gokyo Lake and Gokyo Ri and bring you back.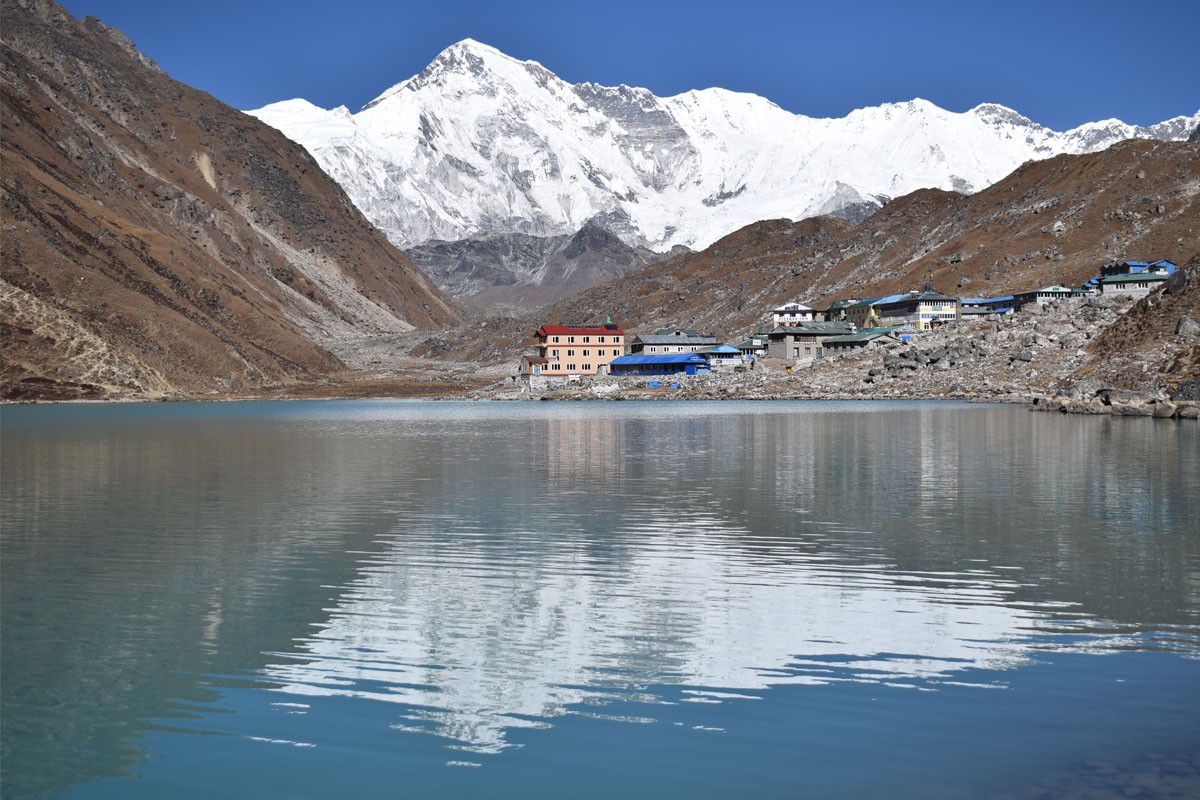 Everest 3 High Passes Trek, without a doubt, is one of the most adventurous trekking for the travelers. This trekking involves the crossing of 3 high passes namely Renjo La Pass (5,360m), Chola Pass (5,330m) and Kongmala Pass (5,535m). This trekking package is designed to make Everest Base Camp Trek even more thrilling and exciting. If you are seeking for adventurous trekking, then this package is definitely for you.
Highlights of Everest 3 High Passes Trek:
You get to enjoy the magnificent view of four of the world's eight highest peaks: Cho Oyu, Mt. Lhotse, Mt. Makalu and the highest peak of the world, Mt. Everest.
Trekking up and down the rolling hills so many times which will prove that life is hard but beautiful.
The amazing landscapes including Himalayan panorama will melt your heart.
The view of deep Dudh Koshi River Valley is something to die for.
You get to know about flora and fauna of Sagarmatha National Park which is listed in world heritage site.
The glacial walk over Khumbu glacier is like walking in paradise.
Everest Base Camp itself is the main highlight. The camp near the highest peak of the world is resting on nature's lap.
360 degree of Himalayan Panorama can be observed from Gokyo Lakes and Gokyo Ri.
The three passes Renjo La, Chola and Kongmala will be the unforgettable path of your life.
You get to spend time with great mountaineers called Sherpas. You will be impressed by their hospitality.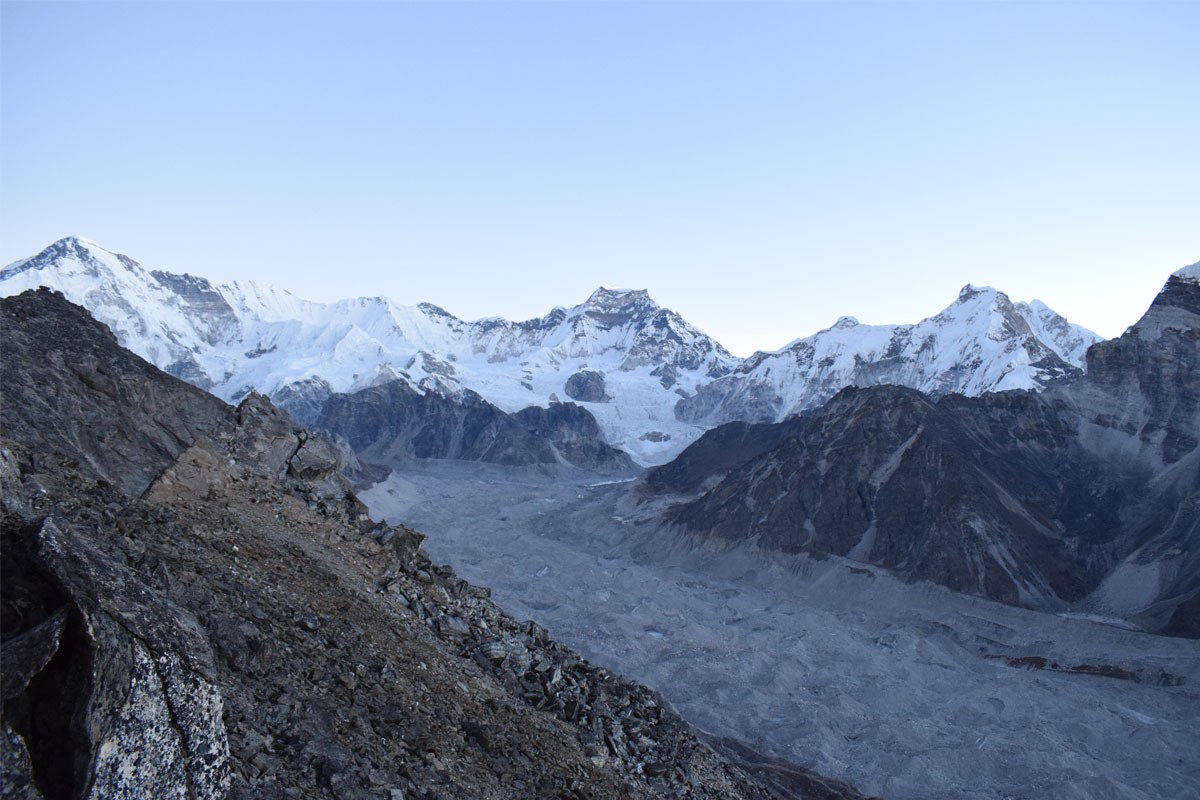 Everest Panorama Trek is the best way to experience mountainous beauty in a short period of time. This trekking package is designed for those who want to trek to view Everest but have limited time. If you really don't have enough time for trekking, then this package is for you.