Owing to the enormous and diverse landscape Nepal has, we see a number of very divergent soothing places. Lakes here, whether naturally formed, or man-made, is remarkably beautiful, calm and tranquil, which have been given value from the time of our history. Nepal is gifted with a large number of lakes, and each one of them oozes a loveliness that can only be understood when you go close to them. The Lakes is a beautiful and romantic setting and a terrific place for outdoor activities.
Here is a list of most exotic and beautiful lakes in Nepal which you must visit at least once in your life.
Phewa Lake in Pokhara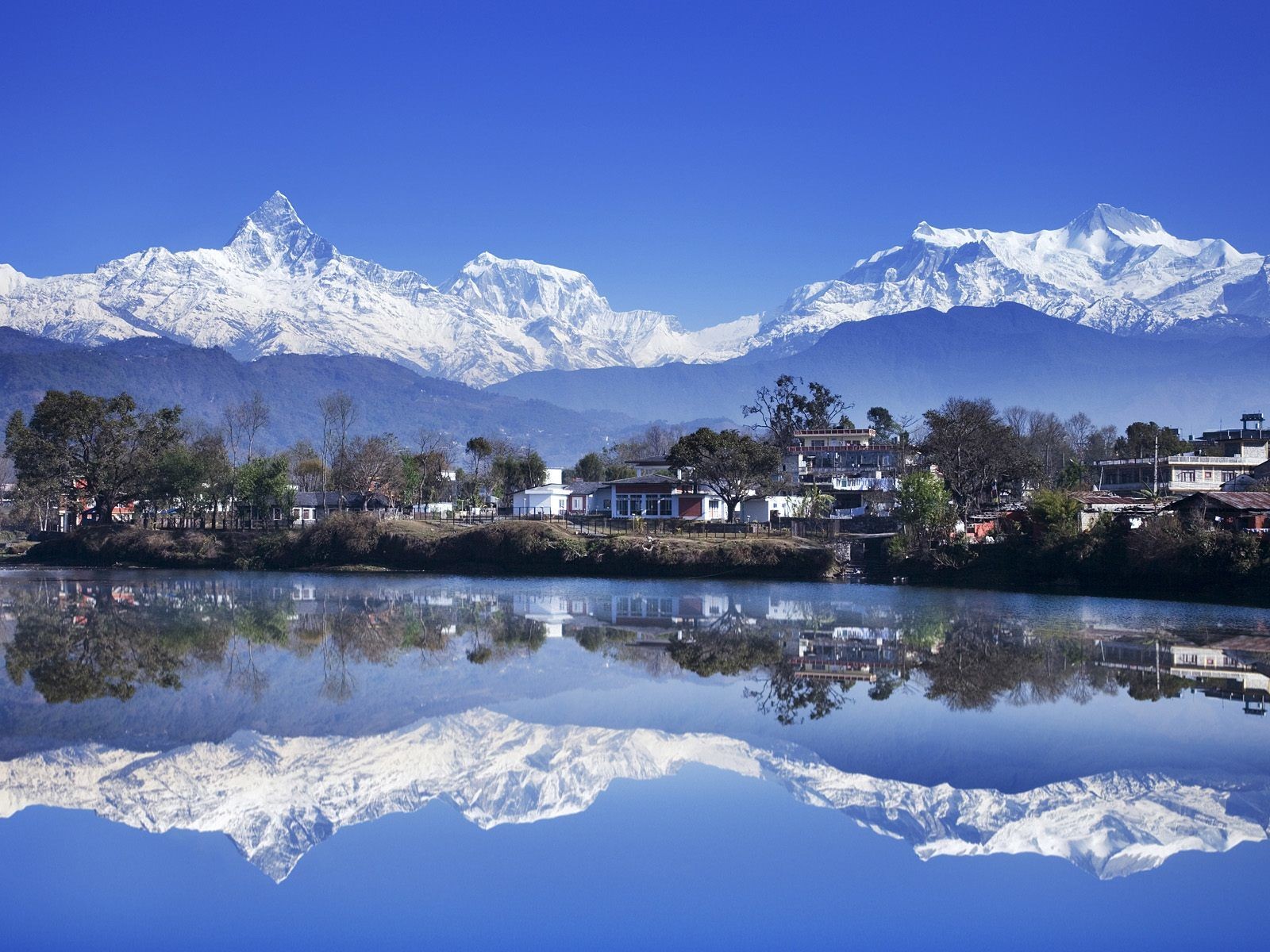 Phewa Lake is a small paradise located south of Pokhara valley. The Lake is a notable feature of Pokhara City, so spend some time soaking up the natural beauty on walks. It is the most visited and most popular lake in Nepal. Famous for creating an awesome reflection on its surface of the Machhapuchhre Himal, Fewa Lake is often used for pleasure, boating by travelers. The Lakeside cafe has an outdoor tea room with a view of Phewa Lake and colorful wooden rowboats just waiting to be hired out for the day. Many people cycle or walk around the lakeside. Furthermore, the trek up to the World Peace Pagoda offers awe-inspiring views over the lake to the mountains beyond.
Tilicho Lake in Manang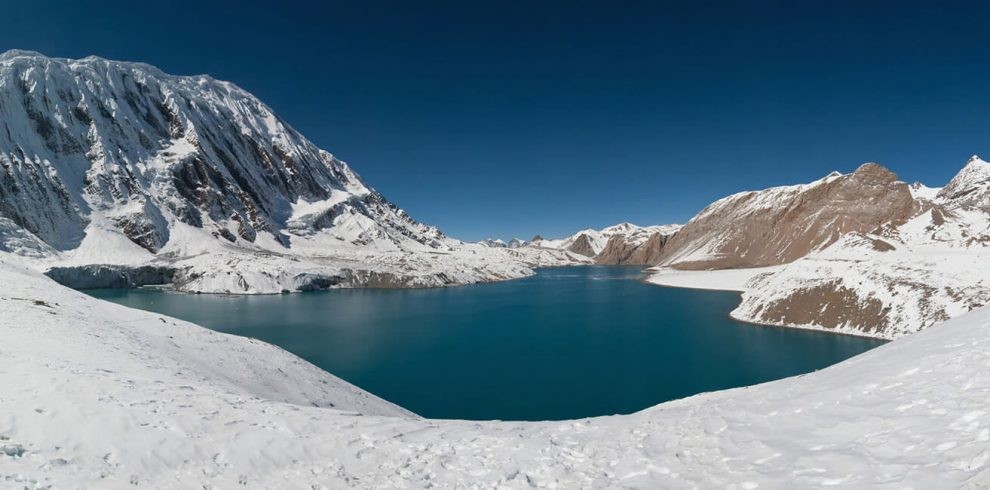 If offbeat travel is your thing, then Tilicho Lake - located at 4,949m in the Manang district of Annapurna Range which is considered one of the highest lakes in the world should be definitely among your travel wishlist. The rolling hills and beautiful scenery that surround it secure its place on this list. The hills and mountains that surround the Tilicho Lake, definitely help to create a beautiful setting. Take on the challenge of this demanding trek and the rewards will be incalculable and a true once in a lifetime experience. Encounter the variance on the landscape that ranges from subtropical woodlands to dry barren landscapes as you move higher. Tilicho lake will be an ideal destination for those who eager to travel to some of the less visited remote regions of Nepal apart from the regular trekking routes. The trek is obviously providing some great variety of culture and diversity, majestic panoramic view, finest deep valleys and high mountains surrounding the giant Annapurna Himal.
Gosaikunda Lake in Langtang Region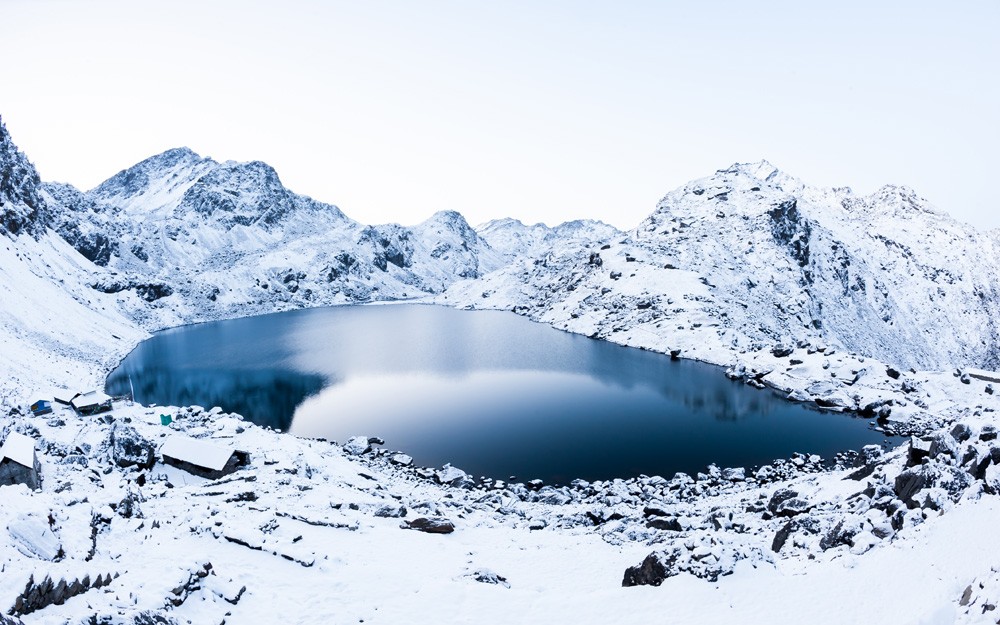 Gosainkunda Lake is one of the pilgrimage sites for Hindu religions as it is expressed as Lord Shiva's lake. Its waters are considered holy and of particular importance during Janai Purnima and Ganga Dashahara festivals, when thousands of pilgrims from Nepal and India visit the area. Gosainkunda is believed to have been created by Lord Shiva when he thrust his Trishul (holy Trident) into a mountain to release its water so that he could cool his stinging throat after swallowing a poison that was threatening to destroy the world. Gosainkunda Lake is often a highlighted destination of the famous Langtang Valley Trek. The lake remains frozen for six months during winter and the ice from the lake melts down to form Trishuli River.
"A little tranquil lake is more significant in your life than any big city in the world."
Rara Lake in Mugu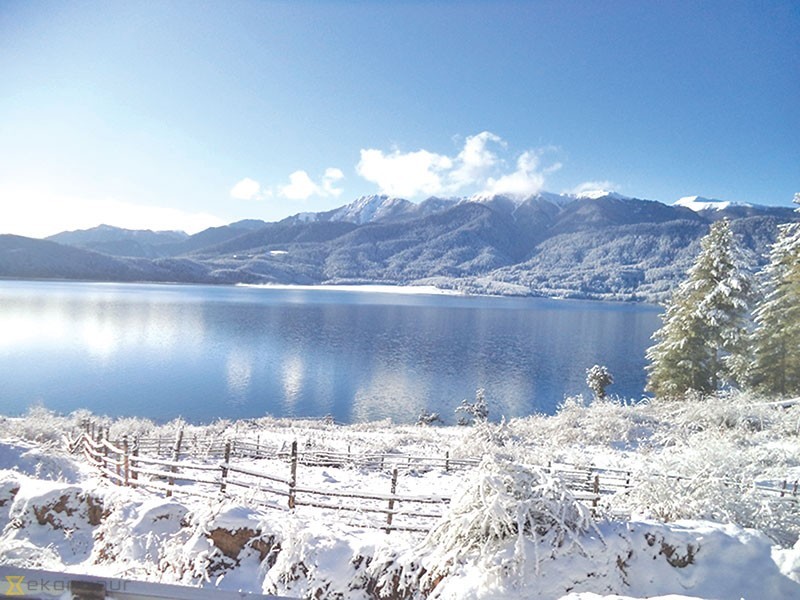 Truly one of the most memorable Nepal travel experiences, a trip to the beautiful Rara Lake is something that will be engraved in your heart. The largest lake of Nepal lies in Mugu district in western part of Nepal. This place is one of the most preserved and maintained water bodies of Nepal. Lying between the coniferous forests, mirroring the snow-capped Himalayas Rara is where you want to be if the silent call of nature beckons you. You can just boat in the clear waters, or hike to nearby hills for nearer views of the lake and mountains, meet the pleasant local people, or just take a walk around the lake watching out for a wildflower or a rare bird on the way. Rara Lake is a dreamy little piece of heaven.
This is not a place where you will find that dramatic, high mountain energy of Annapurna region or Everest Region. This is a place of quiet peaceful energy, a place to relax and reflect, to sit nearby the lake and read a book or write a journal.
Phoksundo Lake in Dolpa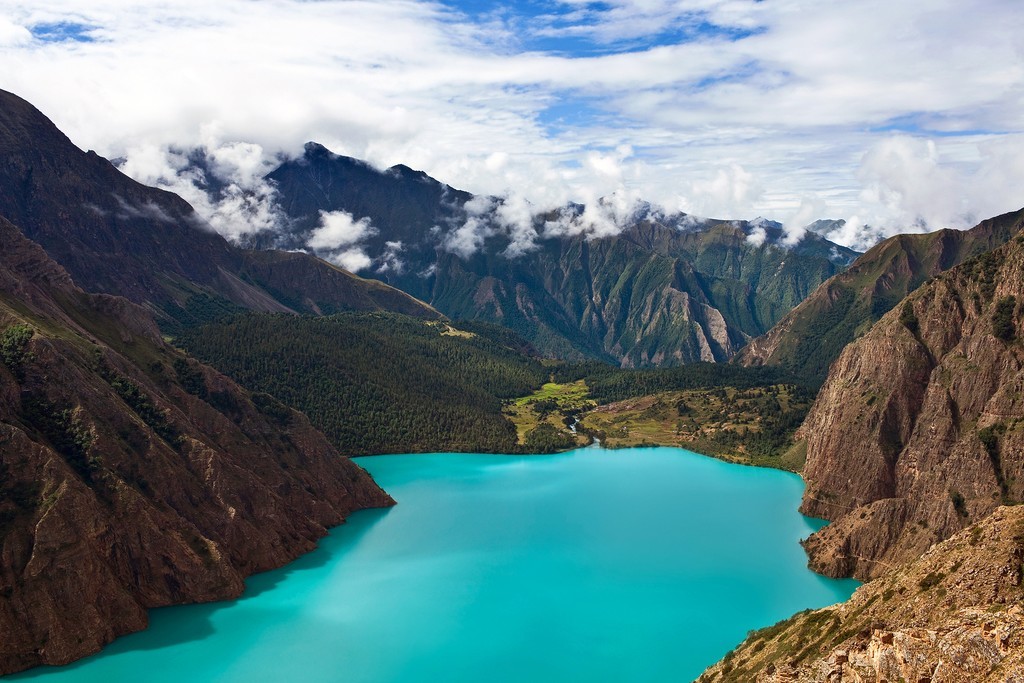 Phoksundo the mesmerizing deep-blue lake is a marvel of its beauty which cannot be found anywhere you travel in the world. Surrounded by rocky crags and deep forests, Phoksundo color is an exotic turquoise blue. This is truly one of the most beautiful natural tourist destinations in Nepal. Shey-Phoksundo is declared to be the deepest lakes in Nepal, but this is not the only reason for its claim to fame. The whole scenic set up is by framed by majestic snow-capped Himalayan peaks, and it is a sight that will remain in the memory for a long time to come.
Gokyo Lake in Solukhumbu

If backpacking to distant and quieter locations is your thing then, Gokyo lake trek is just where you should be for your next vacation. Gokyo Lakes is the world's highest freshwater lake systems located at an altitude of 4,700 to 5,000 meters above sea-level. Gokyo Lakes is the highlights for trekkers who travel to the Everest region for the famous Everest Gokyo Lake Trek. Lying at an ecologically fragile and unstable zone, the Gokyo Lakes are naturally vulnerable. For a serene retreat from the loud city life, Gokyo lake is where you want to be.
According to Hindu mythology, the Gokyo Lake is the abode of Nag Devata- the Snake God. A temple of Lord Vishnu and Lord Shiva is also situated at the western corner of the lake. Protected by religious indemnity, the flora and fauna around the Gokyo lakes are beautifully preserved. The scene of the Gokyo RI Himal from the lake's setting is also a beautiful sight.
For a hassle-free holiday in Nepal, visit these destinations and break-free. For more detail mail us at [email protected] or you can also call us at +977-9851013032.