Kathmandu, the capital city of Nepal, has everything you can wish for – hotels, heritage sites, stunning restaurant, sightseeing attractions, and nightlife. But even though you have all of this, by your side, you will indeed need a break from all the mundane busy schedule and take a break. Luckily, blessed with the extremely beautiful creation of nature Kathmandu is placed close enough with many – in fact, most of – enthralling, and mesmerizing scenic hill stations in Nepal.
This following list will tell you about the some of the hill stations near Kathmandu, from the famous ones to the ones that are a little offbeat. The list also features important tourist information regarding each of the destinations, along with the top attractions that you just cannot miss. The traveling experience around these beautiful hill stations will be unbeatable.
The Top 5 Wanderlust Hill Stations Near Kathmandu You Cannot Miss
1. Chandragiri Hills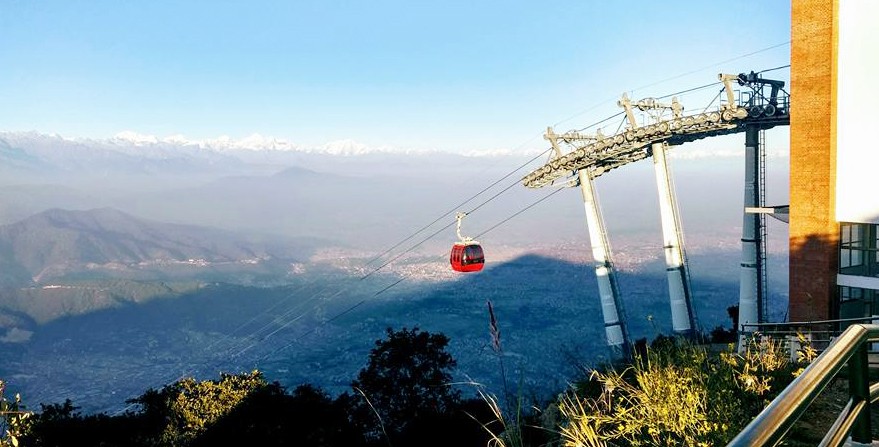 Chandragiri Hills is a new holiday destination in Kathmandu, especially for someone in love with hills. You have everything from ease of accessibility to accommodation suiting your budget. Located closer to the Kathmandu valley, Chandragiri (2550m) hill offers the perfect view of Kathmandu valley and its premises. Furthermore, it also offers some of an awe-inspiring view of mountain ranges like Manaslu, Fishtail, Annapurna, Ganesh Himal and many more. Chandragiri hills please travelers of all age and have ever been considered famous day tour in Nepal. The place also has Bhaleshwor Mahadev Temple also known as the Ichheshwor Mahadev, to promote the destination as a religious site.
Things to do in Chandragiri: Cable Car Ride | visit Bhaleshwor Mahadev Temple | Amusement Park | Botanical Garden
2. Kakani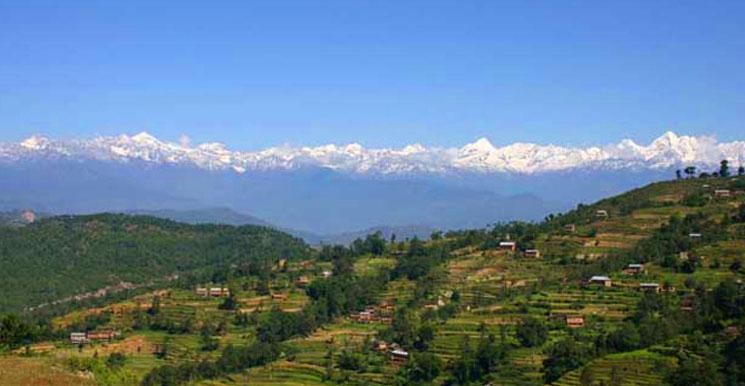 Paradise in the lap of Nuwakot, Kakani is ideal for those seeking peace, a little away from the tourist crowd. The destination can be reached within 2 hours drive from Kathmandu and is blessed with a vast collection of majestic peaks and you can also be with many centuries old local villages. This beautiful hill station near Kathmandu will refresh you from within, as you take a break from the hustle and bustle of the city. You will have a great option to look around and transform yourself with their culture and custom.
3. Nagarkot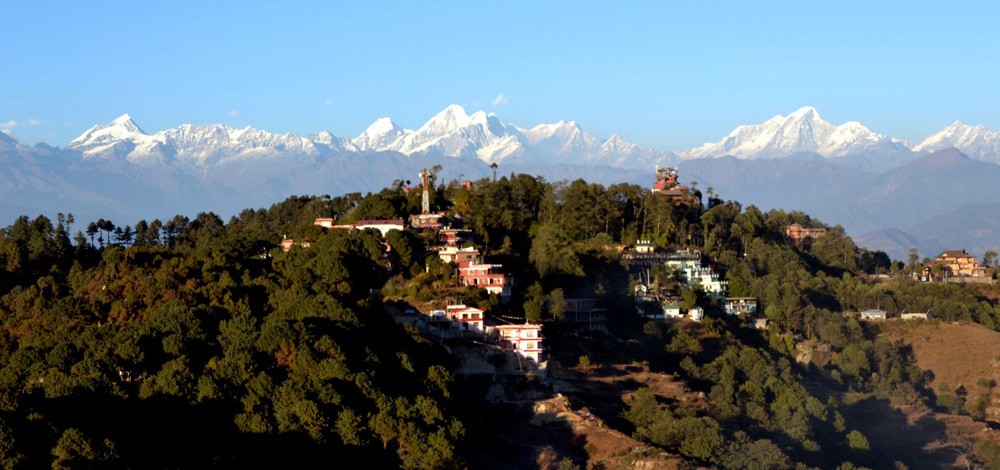 Known for its spectacular sunrise view, Nagarkot is located thirty-two-kilometer east-west of Kathmandu. It is blessed with nature's bounty and has become famous as you get to see stunning Himalaya panorama of Gaurishankar Himal, Manaslu, Ganesh Himal, Langtang Himal, and even we can spot highest mountain Mount Everest in a far distance. There is a number of hotels and resorts that complement the beauty of the surrounding, for people with different budgets. Often frequented by families, Nagarkot has internationally noted hill stations near Kathmandu.

Things to do in Nagarkot: Sunrise View | Best spot to view Mount Everest | Indravati river valley.
4. Shivapuri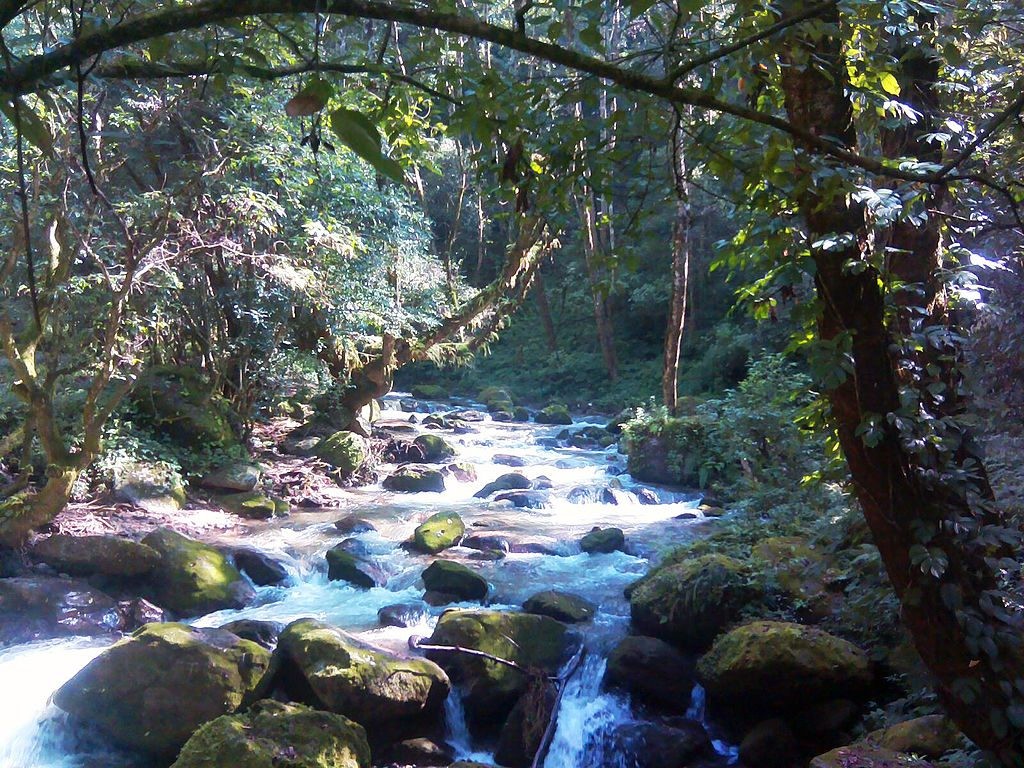 Thanks to its growing popularity and many activities, it has gained the huge interest of young tourists, especially those residing in Kathmandu. A newly established national park located closer to Kathmandu valley, Shivapuri is popular as an absolute choice to get away from the valley and its lifestyle in order to shift into a country life. Most significantly, this trek is famous for rich insights into Hindu and Buddhist cultures, panoramic views of Manaslu and Langtang and plenty of species of flora and fauna.
5. Daman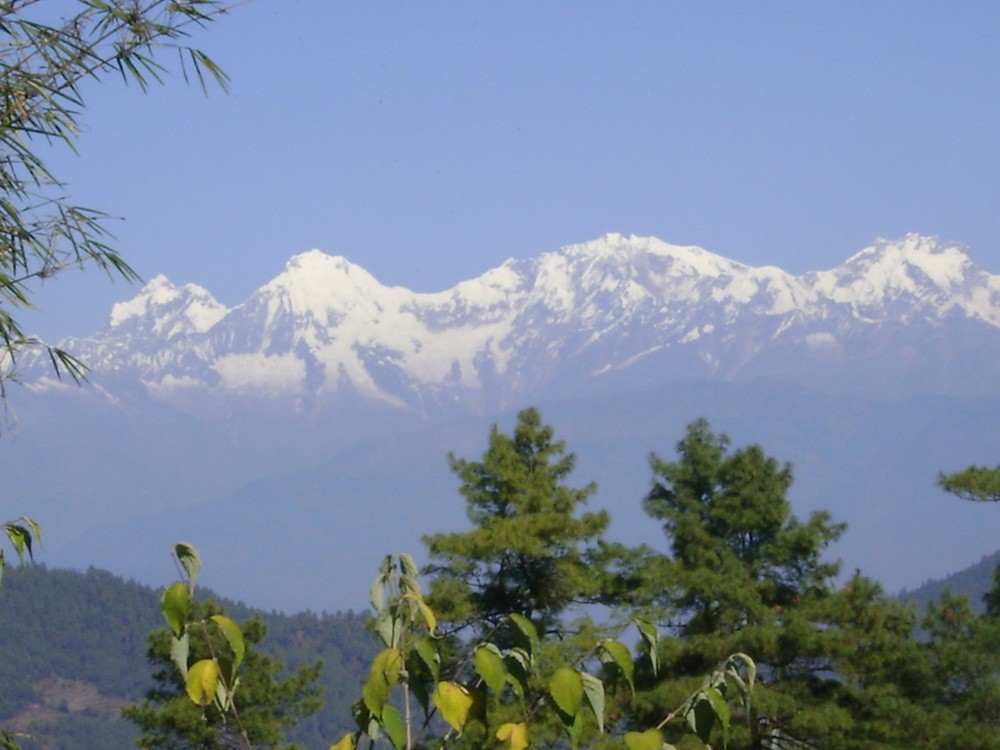 Daman village is located 80 kilometer southeast of Kathmandu at an altitude of 2322 m. Daman is such a hill station from wherever travelers will have a read of the exciting grandeur of the world's highest peaks from the far west of Dhaulagiri to the east of Mount Everest. The activities on the market here are cycling, hiking, rocks climb, a fishing trip to Kulekhani, pony ride etc. Daman is additionally known for Sunrise and Sunset views. One can visit Daman any seasons; however, the best time to go to Daman is from March to May and from June to September.
Check out our packages for a day tour in Nepal and visit these exotic places with Himalaya Hub.